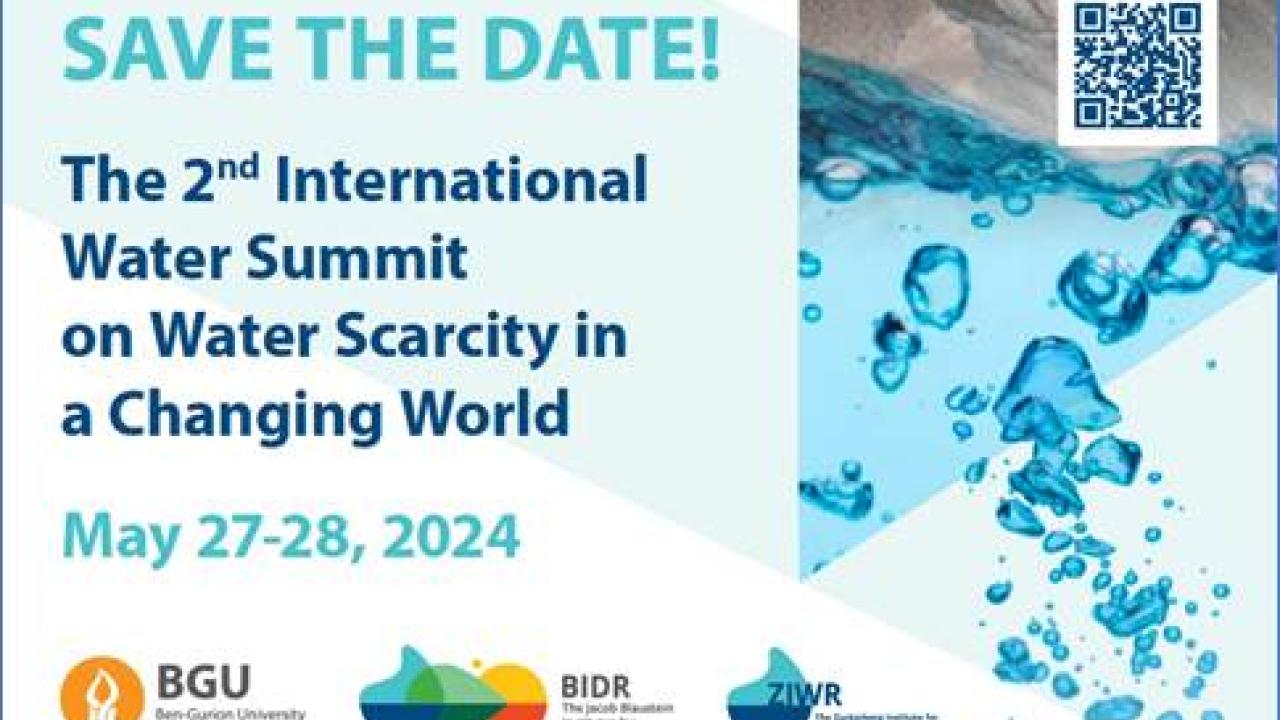 Location
The Zuckerberg Institute for Water Research, The Jacob Blaustein Institutes for Desert Research (BIDR), Ben-Gurion University of the Negev, Israel
The International Water Summit assembles distinguished scholars researching the broad field of water science and technology at some of the world's most prestigious institutions. The summit will address applied and fundamental questions at the nexus of water, humanity, and the environment. Renowned guest speakers will discuss cutting-edge research, challenges, future directions, and implications for policymakers.
The rich program also includes round table discussions with active audience participation and a special keynote session with the 2024 Zuckerberg Water Prize recipient.
The upcoming summit will cover four main topics:
The impact of climate change on water resources
Water challenges in the developing world
Water Technologies
Emerging contaminants in water
Researchers interested in sharing their studies in an exclusive poster session are invited to submit an abstract to watersummit@bgu.ac.il by February 15, 2024.
Click HERE to register.
More details of the event can be found HERE
Event Category